Coaching Sessions
For those who would like guidance on how to improve their storytelling, Don is an experienced coach who believes in the power of positive, constructive feedback. He offers coaching sessions for individuals or small groups.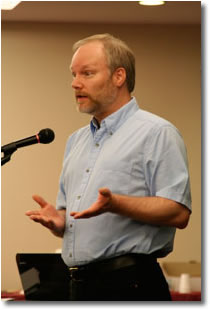 A Coaching Lottery
To Encourage and Inspire
In a gentle and supportive atmosphere, Don facilitates guided group coaching for storytellers chosen by lottery. Session participants benefit as much from observing and participating in the process of coaching others as they do from receiving coaching themselves.
Finding the Best
The ABCs of Coaching
Coaching is all about finding the best within ourselves and others. In this session you will learn how to offer useful feedback and how to control the feedback you receive. You will practice listening fully. You will coach others and be coached. You will identify common coaching pitfalls and how to avoid them.